Contact Information for Florida's Property Insurance Companies
Please click here to access the contact information for your Property Insurance provider.
Homeowners and Auto Insurance in Tallahassee and Surrounding Areas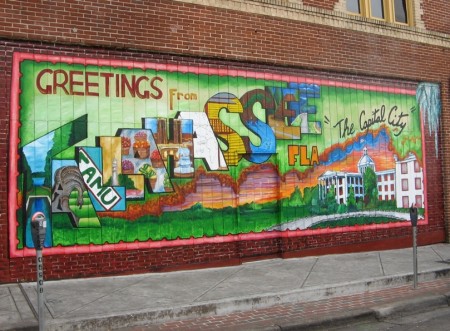 The McKee Insurance Agency
Finding an insurance agency that has the resources and product offerings of a national-scale company and that also has a small-town, friendly feel is a challenge. You'll find such an agency here however, and we're proud of it. We've insured individuals and businesses throughout Northwestern Florida for more than 37 years, and we continue to do it because we love it. We're committed to finding the right solution for every client and also to making sure that every client has the finest experiences.
Insurance Offerings that suit you
We have access to many markets and we write both personal and commercial lines. From homeowners, auto, and life insurance to business, employee, and industry-specific insurance, we have what you need in order to stay protected. We write a lot of insurance for small businesses, including retailers. The retailers that we insure range from jewelry vendors and garden plant sellers to clothing vendors and bicycle sellers. If you have a retail business, we can keep you secure.
To learn more about our insurance offerings, please visit our products page.
Caring, experienced Agents keeping you secure
We believe in making the experiences of buying and using insurance as easy as possible for clients. We act on this belief by consulting one-on-one with clients in order to create the best solutions and also by keeping a close eye on the solutions that we create. Monitoring insurance products enables us to make sure that there are no gaps in coverage and also that rates are always competitive. We make buying and using insurance easy by being reachable over the phone at any time. We give clients our cell phone numbers and we also make sure that clients know that they can call us any time.
You won't encounter any message systems, phone trees, or call centers at our agency; you'll only encounter people. We intervene in claims if necessary and if we do intervene, we work with insurance companies in order to get clients what's deserved.
Contact us or give us a call today. You can start on a policy by requesting a quote.
Additional Insurance Information:
Testimonials
Accommodating, professional, helpful, and quick. Very comfortable experience and I was impressed by their capabilities. Highly recommended.

Brad M.
I feel lucky to have found an agent willing to provide this level of service. No need to look anywhere else!

Michelle D.
Over the years we've never once had to worry about our coverage. My husband and I are long-time customers and proud to be.

Carol S.
Surprisingly flexible and in-touch with my needs as a small business owner. Can't ask for more.

Spencer F.
They have strong ties with the community, and it shows. It's nice to do business with people that really show they care about you and your family.

Susan T.