Auto Insurance in Tallahassee and Havana, FL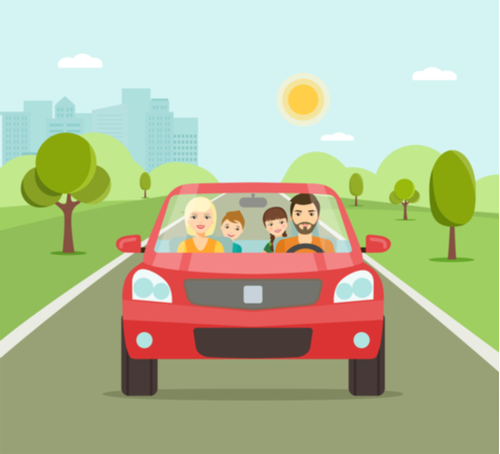 Insuring Drivers in Tallahassee, FL
At McKee Insurance Agency, we understand that car accidents can happen to novice and veteran drivers alike. From small fender benders to theft, we strive to offer the policies that give Florida drivers peace of mind behind the wheel.
While there is typically no minimum liability requirement in Florida, we recommend that drivers do not carry less than 25/50 limits of liability and often suggest limits of 50/100 or higher. At McKee, we hope that our clients see us not just as insurance agents, but as trusted advisors when it comes to their auto coverage. Our staff of experienced agents are licensed to cover drivers not only in Tallahassee and the surrounding areas, but also in Georgia and Alabama.
Car Insurance Quotes in Tallahassee, FL
By working with trusted carriers such as Nationwide, Safeco and Progressive, we are able to provide our clients with quick and accurate quotes. Florida law requires a No Fault/Personal Injury Protection, so we take that into account when advising our clients on coverage. We aim to provide our clients with better coverage at a similar or better price, and we do this by working together to identify needs and potential exposures.
Request a quote at your convenience.
Liability Insurance, Collision Coverage and More
We are able to offer our clients a variety of covarages, including, but not limited to:
Liability Coverage
Comprehensive Coverage
Collision Coverage
Uninsured & Underinsured Motorist Coverage
Diminishing Deductible
Accident Forgiveness
Minor Violation Forgiveness
Roadside Assistance
Specialty Auto Insurance
24-Hour Customer Service
Towing
Rental Reimbursement
Personal Injury Protection (PIP)
Mexican Auto Insurance
Medical Payments Coverage
To learn more about our products, contact an agent.
Agents Ready to Insure Drivers
Having been in the insurance business for more than 35 years, we treat our customers like family. We will always have our client's best interest in mind, and we want them to understand that the cheapest policy may not always be the best coverage. Once we work with our customers to find the right policy, we will review their coverage and portfolio to ensure it is still the right fit.
Additional Resources
Auto Insurance Basics (Insurance Information Institute (III))
Car Insurance Consumer Guides (National Association of Insurance Commissioners (NAIC))
Auto Insurance Shopping Tool (The National Association of Insurance Commissioners (NAIC))